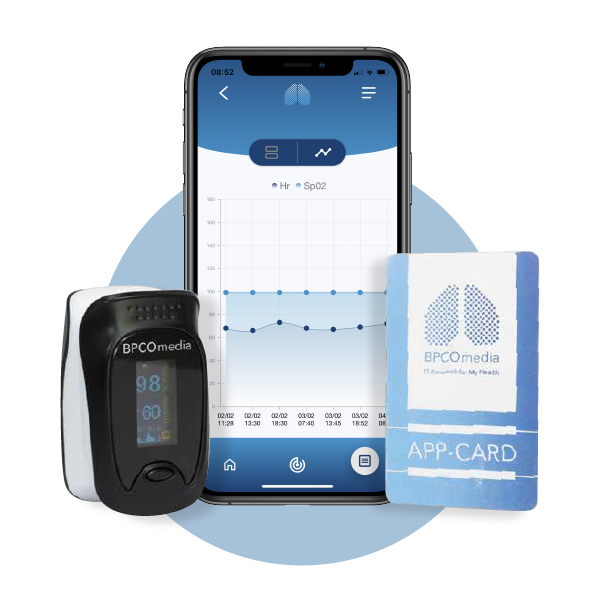 BPCOmedia
FREEDOM WITH EVERY BREATH
BPCO Media is a system capable of preventing and diagnosing exacerbations in time, using a kit comprising an app, a pulse oximeter and a card to activate the system.
BPCO Media is based on an EC-certified predictive algorithm produced in collaboration with Campus Bio-Medico University of Rome, capable of diagnosing critical symptoms and alerting the patient.
Measures disease
progress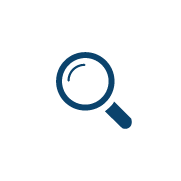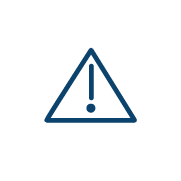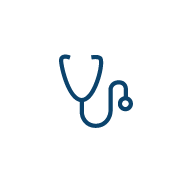 How do you use it?
The system is simple to use and consists of two main phases: activation and a training phase lasting about 5 days, and daily monitoring of parameters.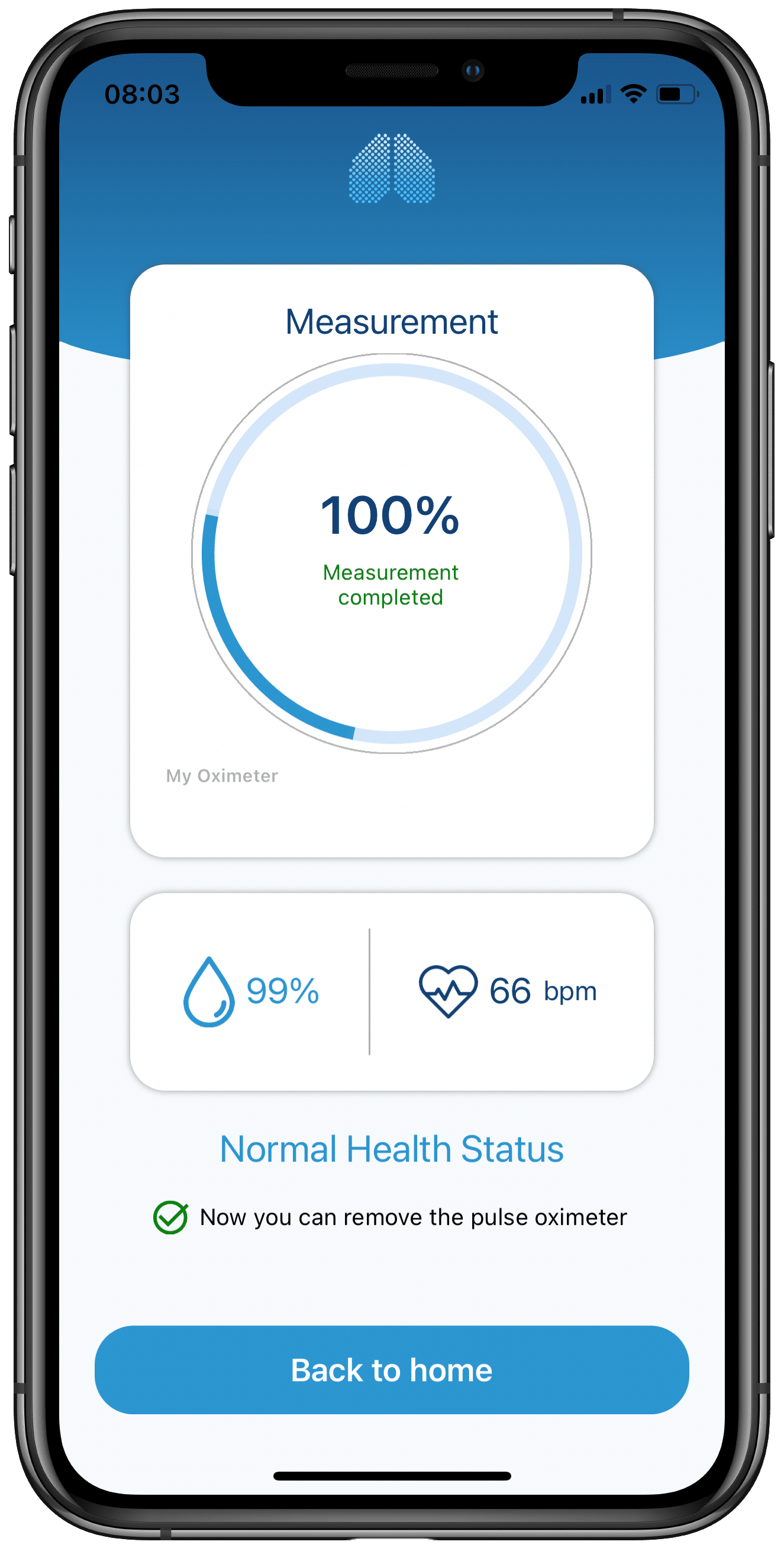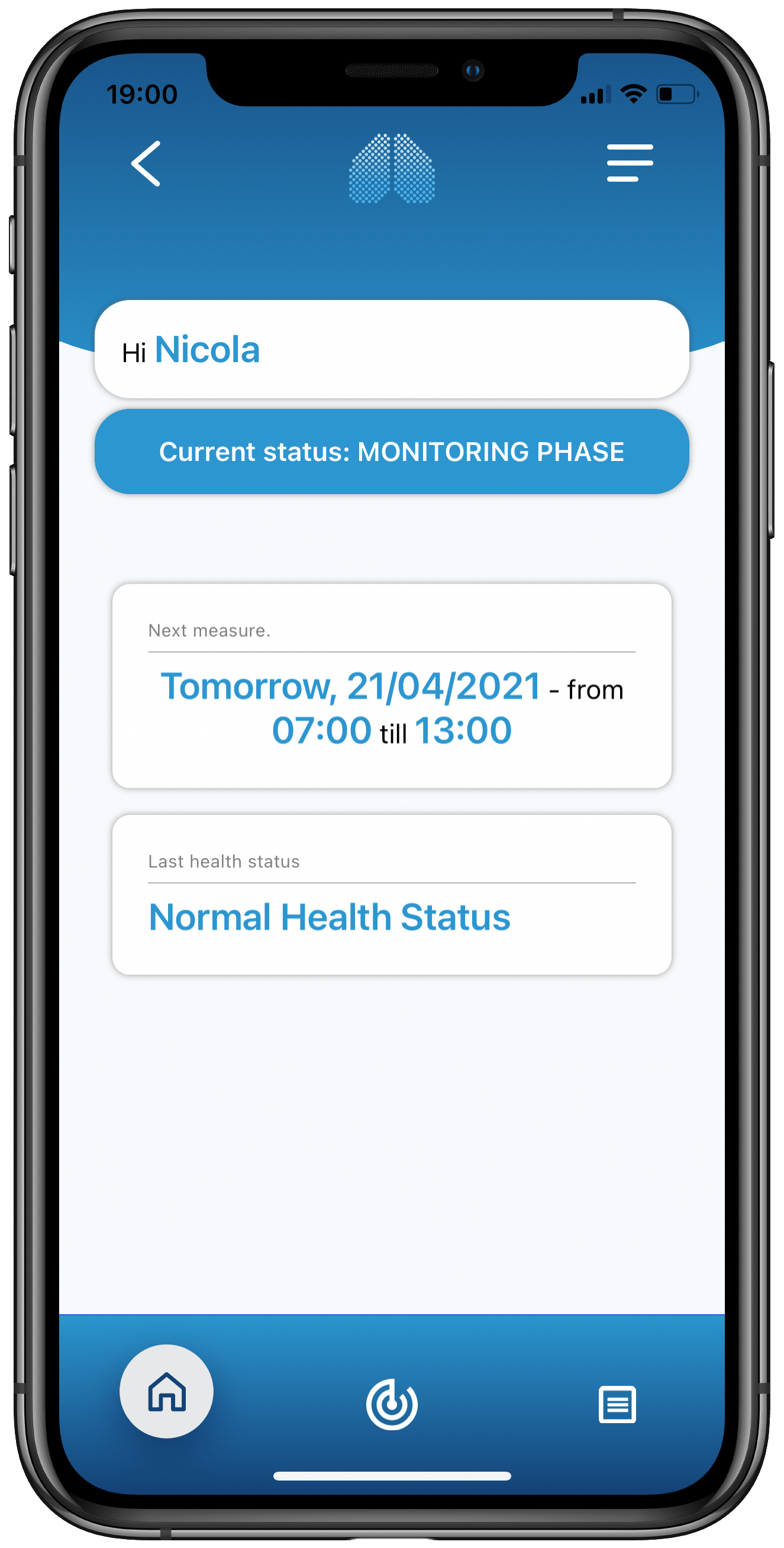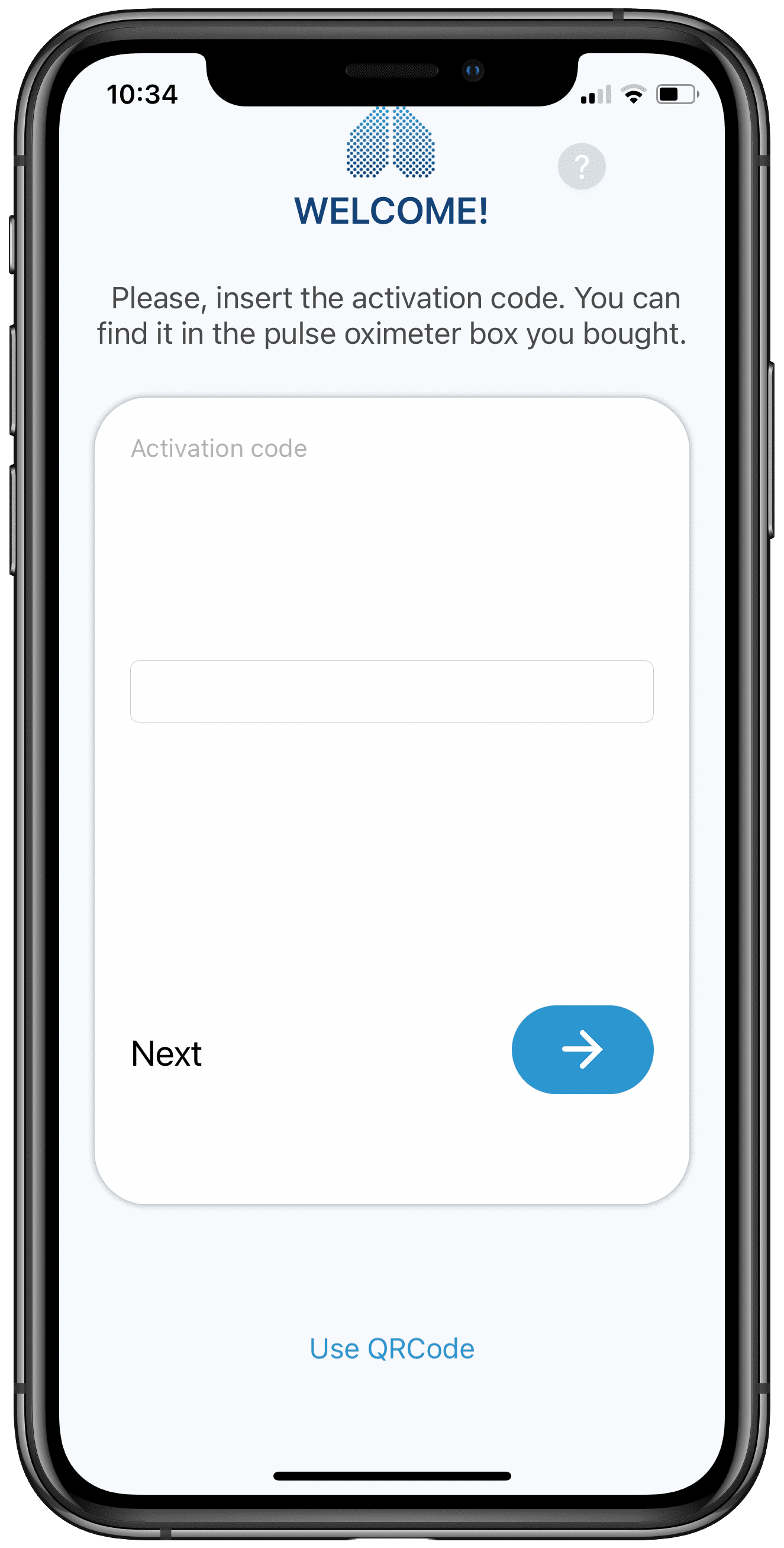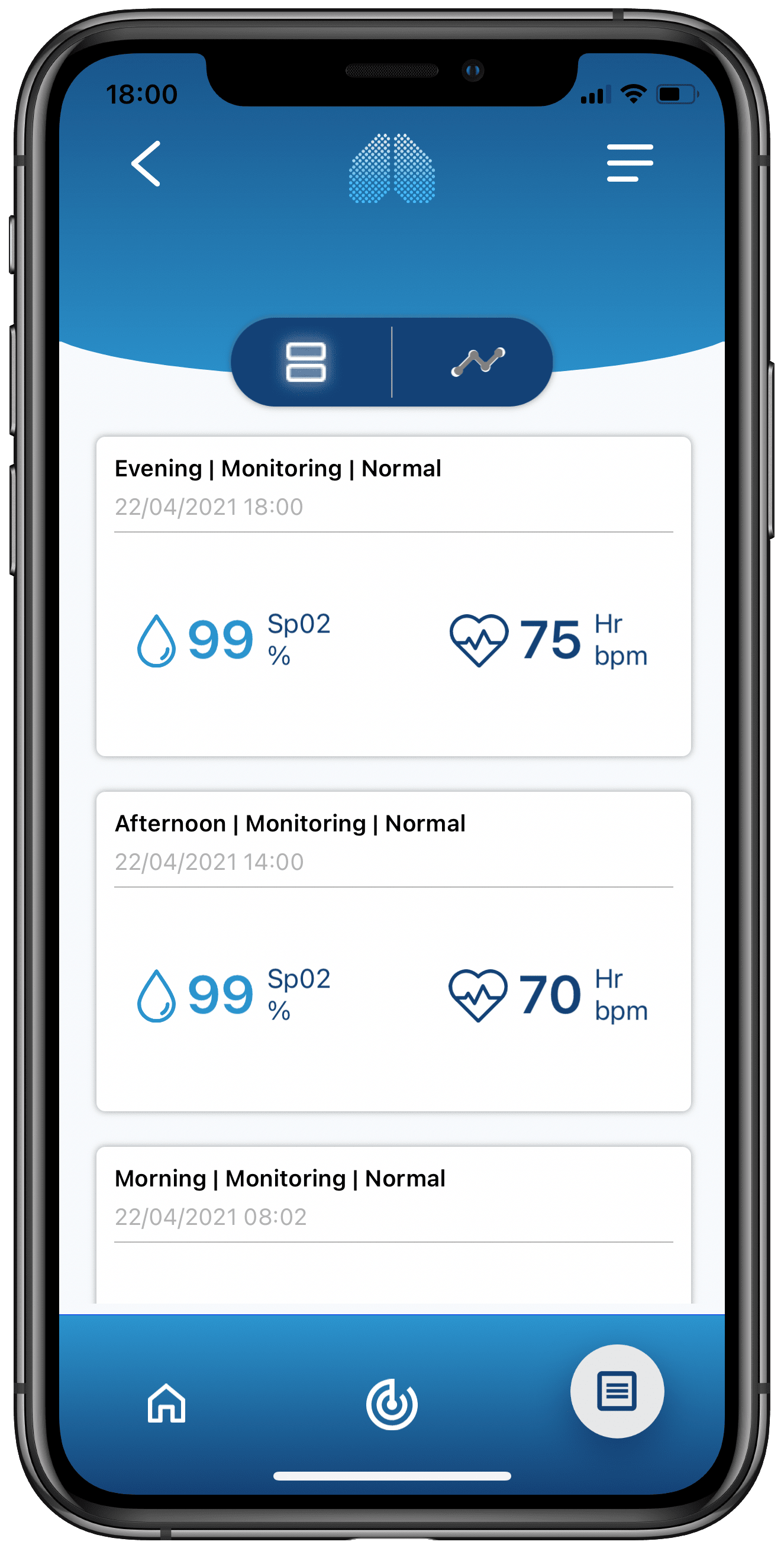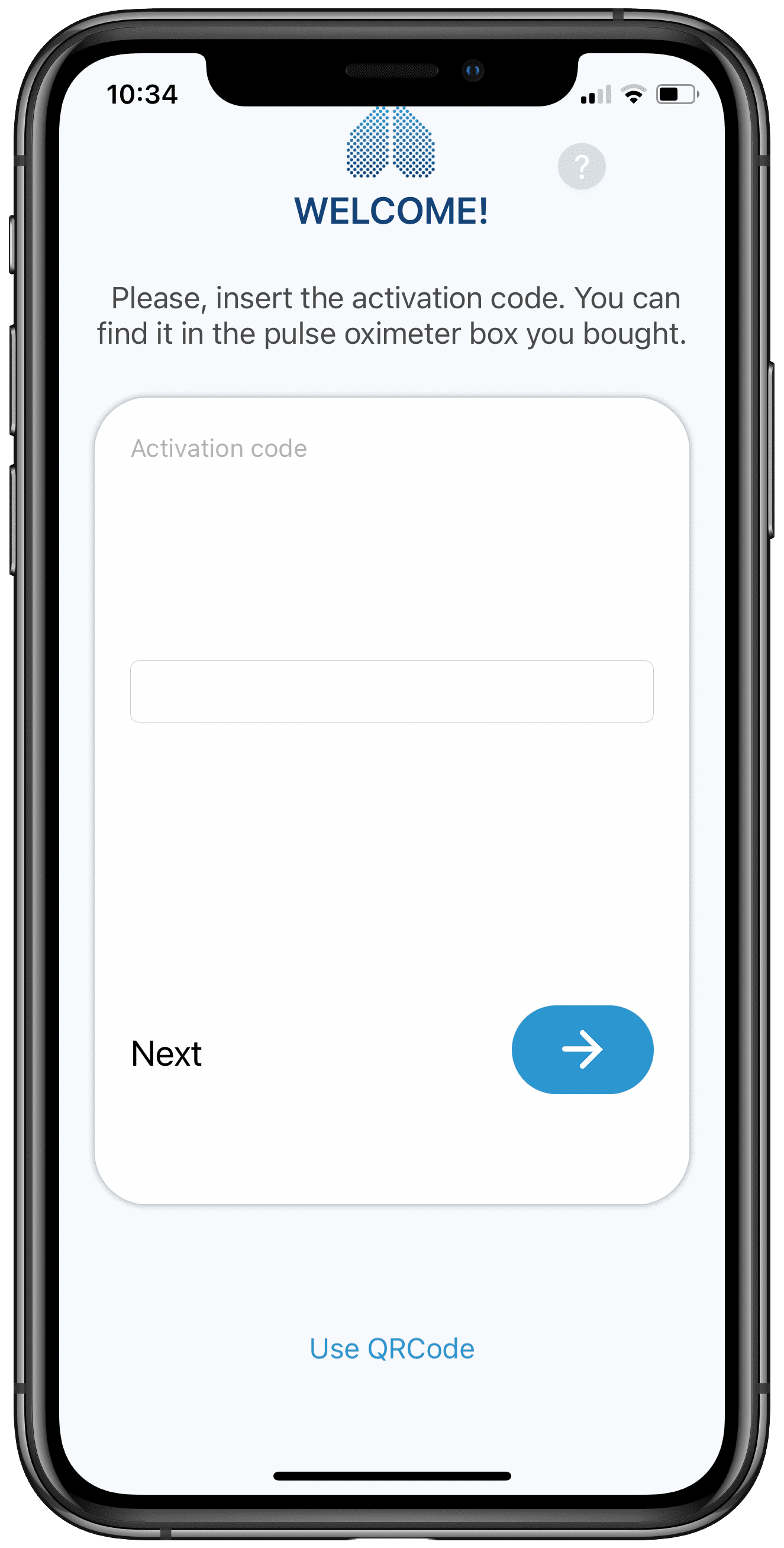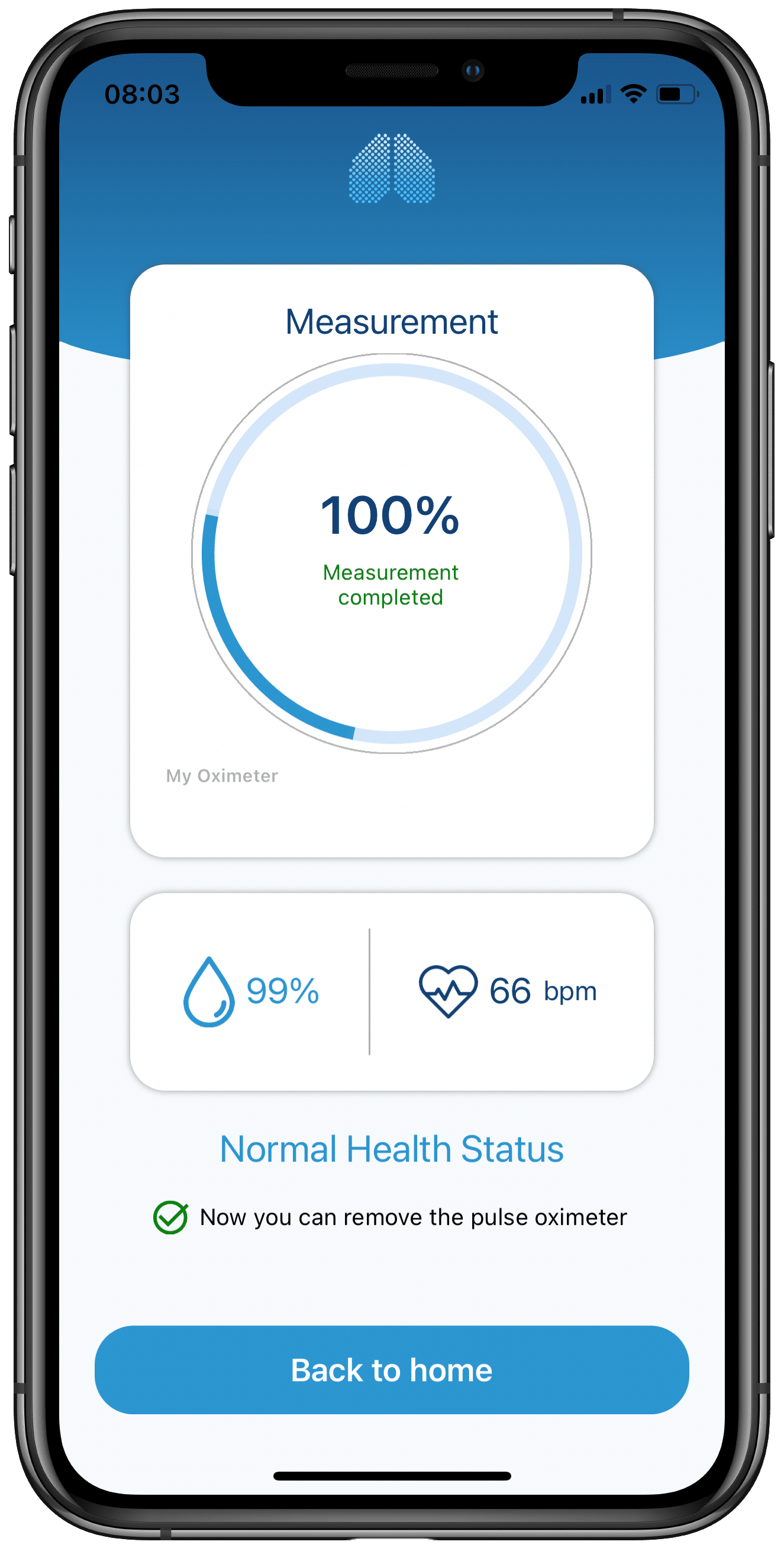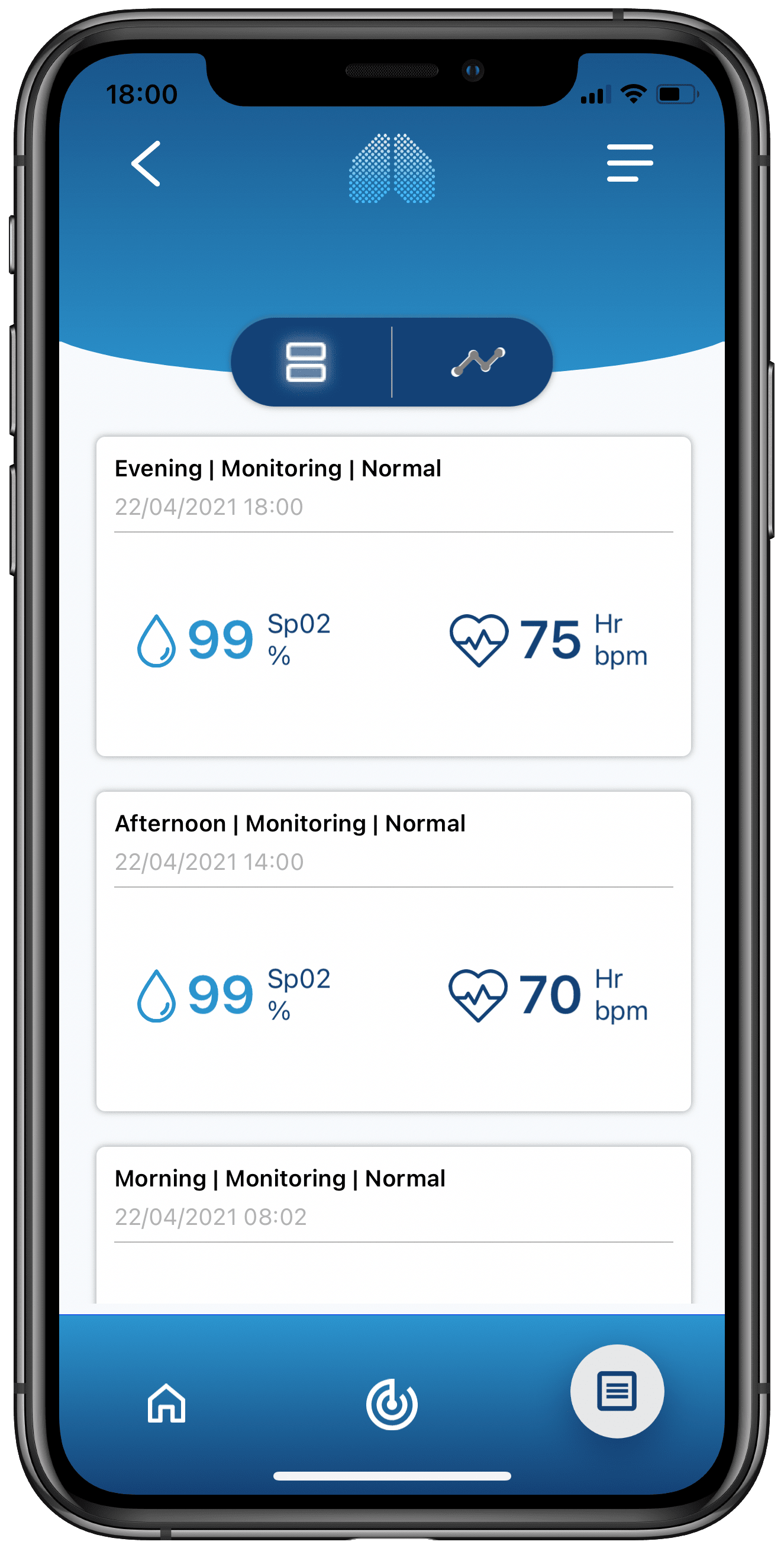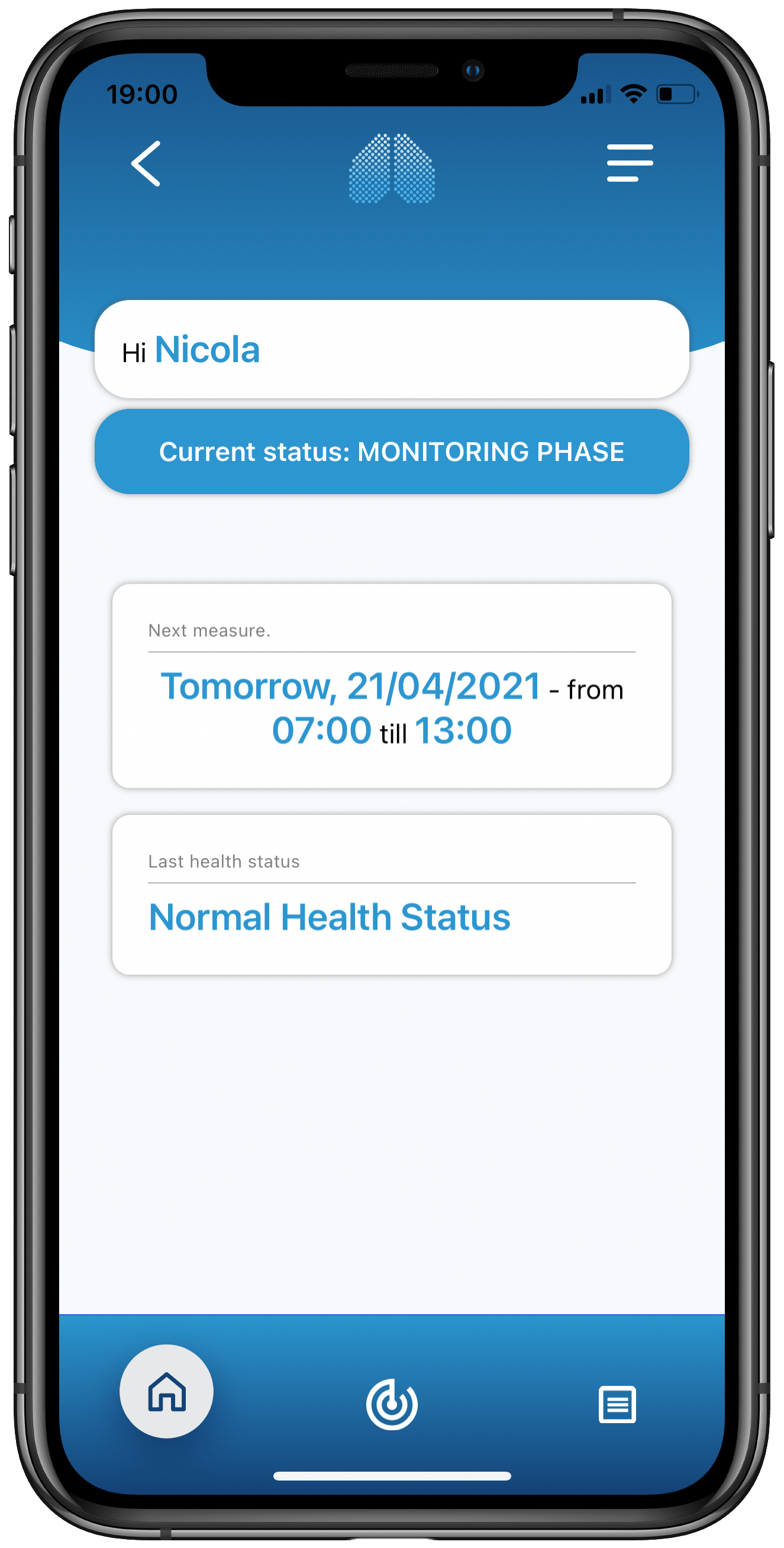 Do you need more information?
Fill in the form below and we will contact you with all the necessary information on the kit.
Alarms
The training phase and daily monitoring enable the system to send the patient various alarms through the app, depending on the critical issue predicted.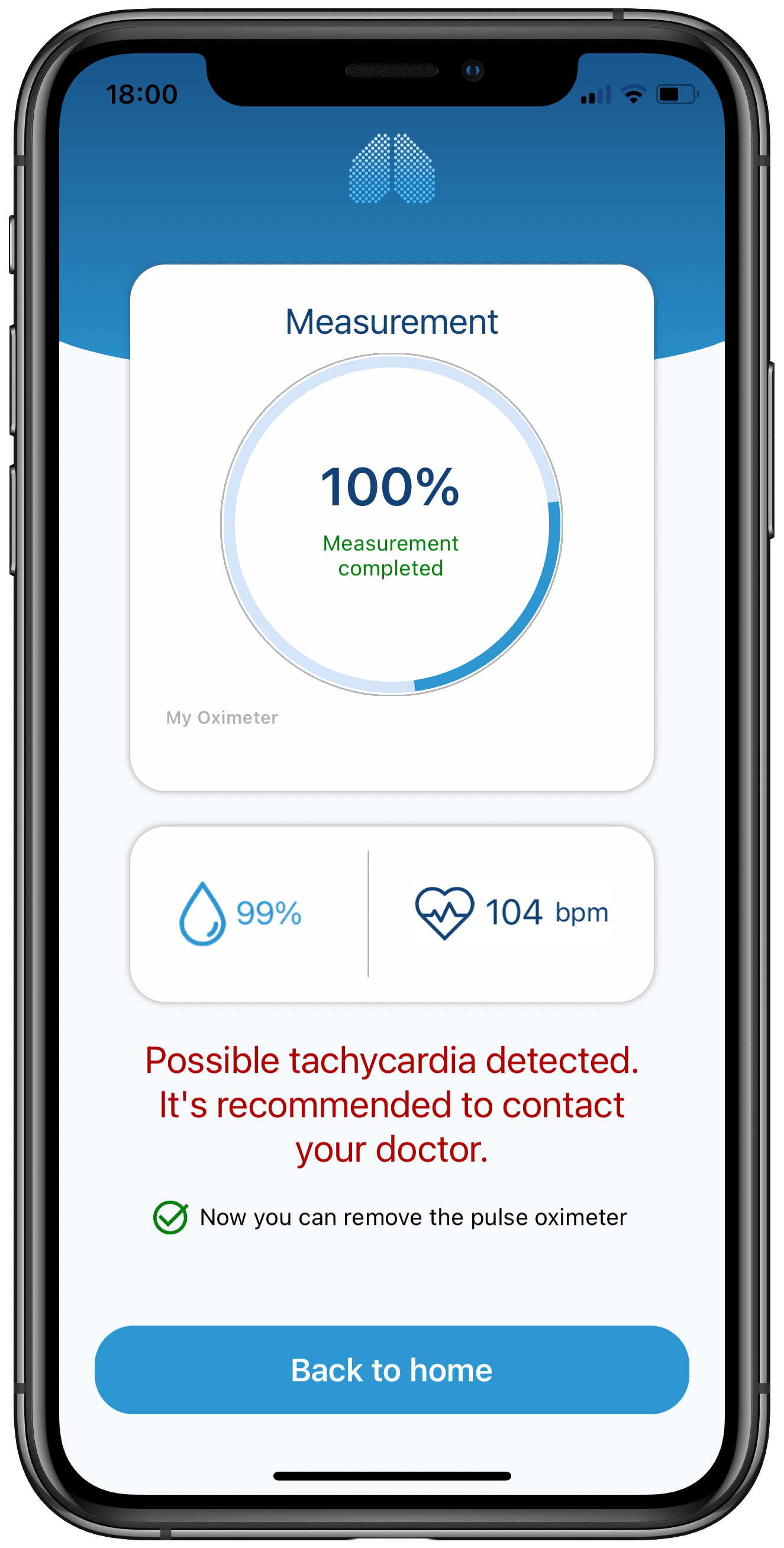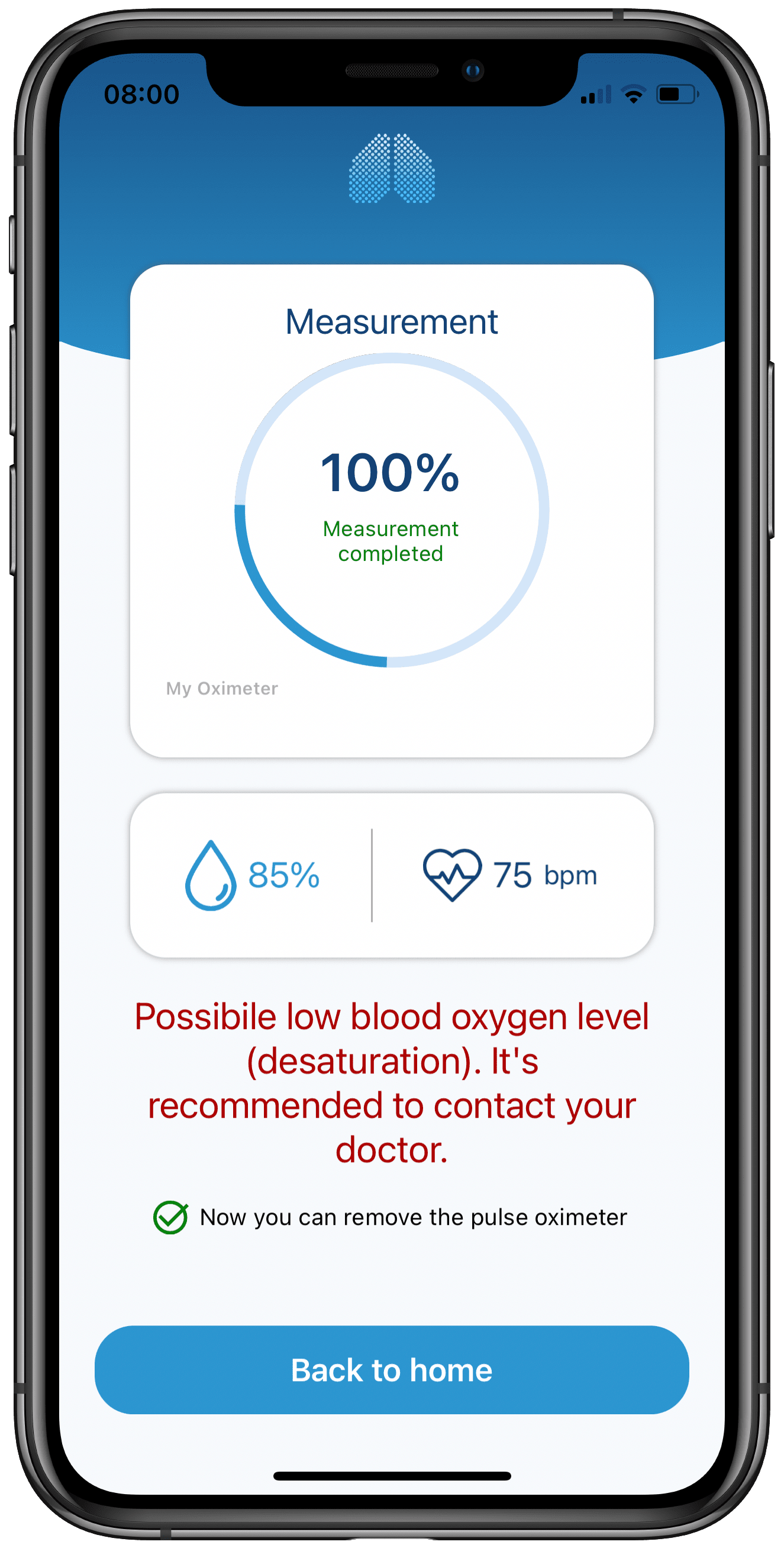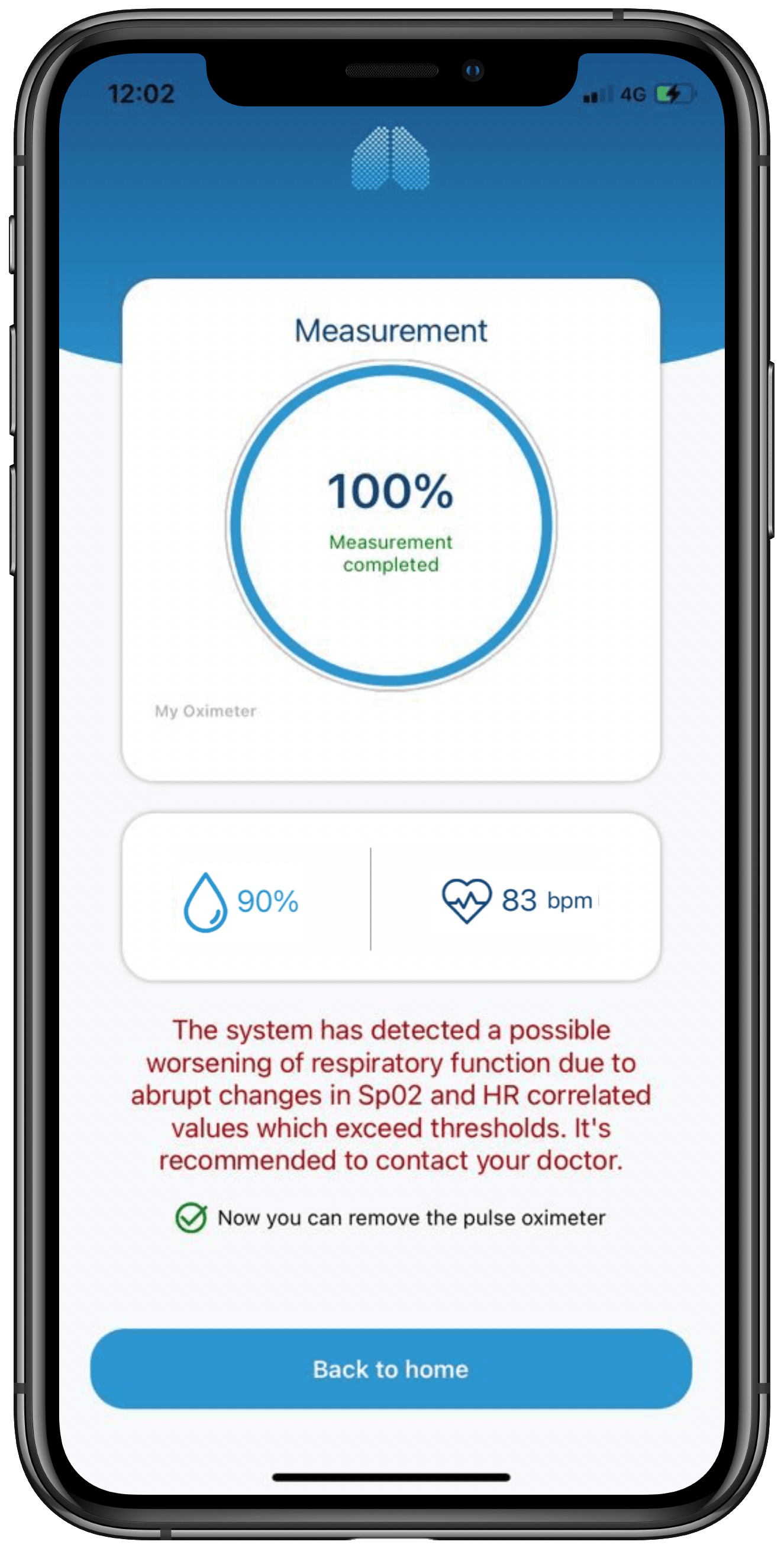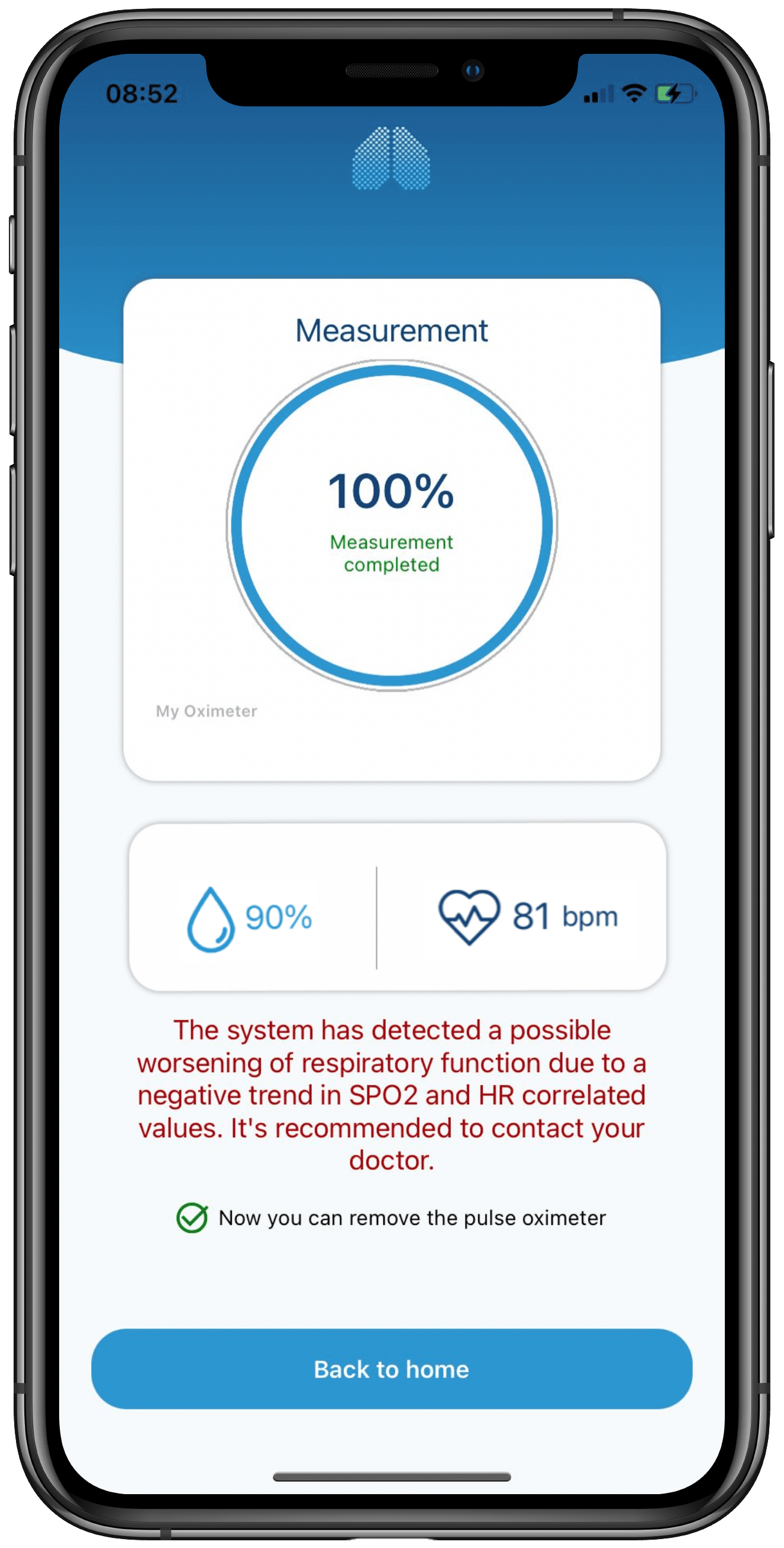 1. TACHYCARDIA ALARM
Detection of a very fast heartbeat
2. DESATURATION ALARM
Detection of a potential fall in blood oxygen level
3. RESPIRATORY FUNCTION TREND ALARM
Detection of a potential deterioration in respiratory function
4. RESPIRATORY FUNCTION ALARM
Detection of a sudden change of the threshold values of Blood Oxygen and related Heart Rate