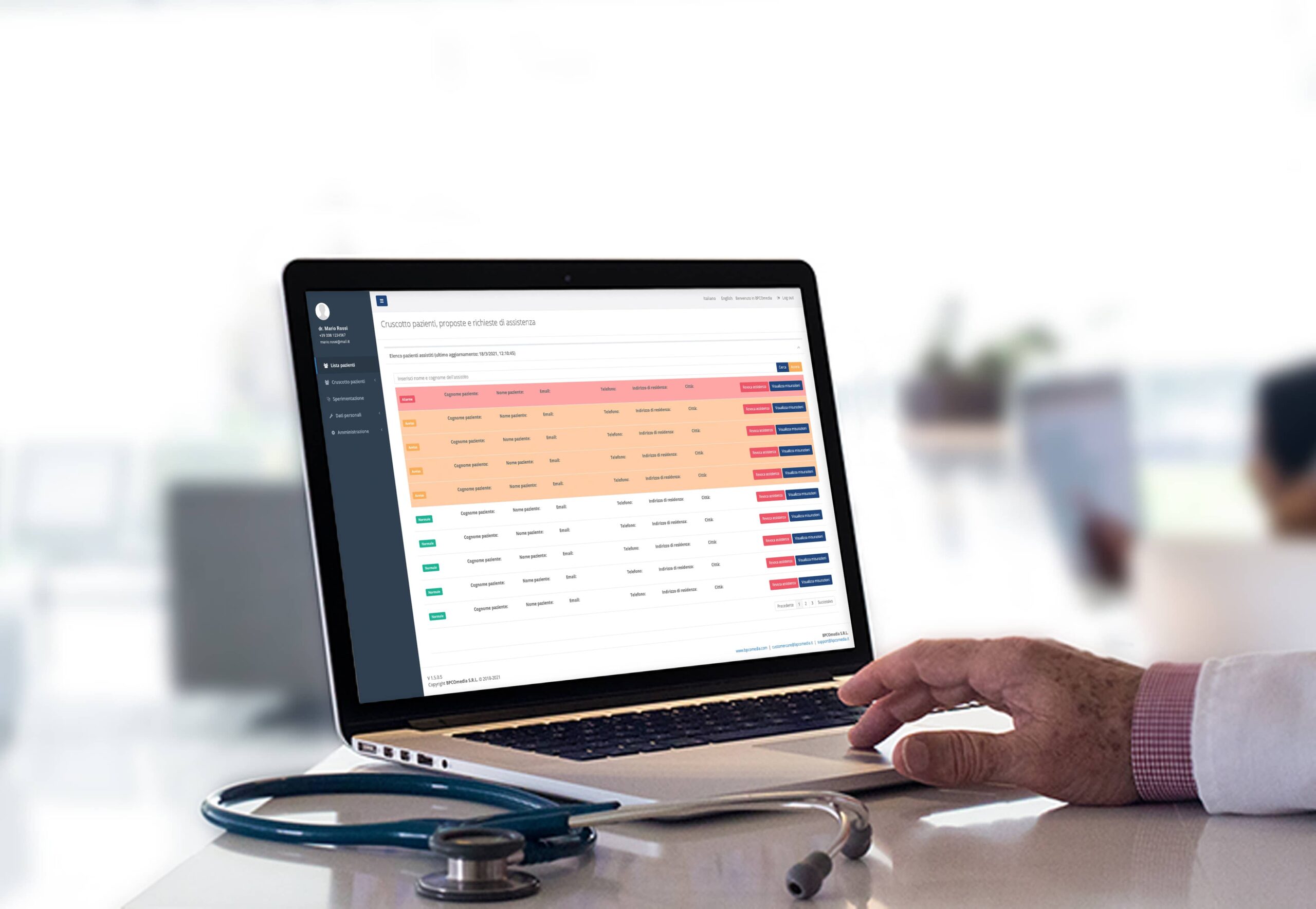 BPCOmedia
THE SYSTEM FOR MONITORING PATIENTS WITH COPD
BPCO Media is a system capable of preventing and diagnosing flare-ups in time, using a kit comprising an app and a pulse oximeter supplied to the patient, and a control panel intended for the patient's doctor.
The main aim of the whole system is to monitor the disease and reduce flare-ups and hospital admissions by checking the patient's state of health promptly and immediately.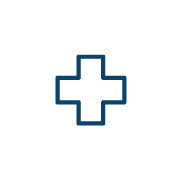 Timely intervention in
flare-ups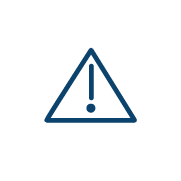 Prompt warnings, differing
according to the issue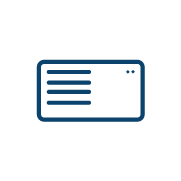 Dashboard that is intuitive and easy to use
How does it work?
The system is based on an artificial intelligence algorithm with a predictive function that needs an initial training phase of about 5 days, during which the patient is required to install the app on a mobile phone and carry out three measurements a day using the pulse oximeter supplied in the kit.
The app is thus capable of creating the patient's profile entirely autonomously, alerting the patient and doctor to any small changes in health.
Promoted by AIPO as a specific system for monitoring and managing patients with COPD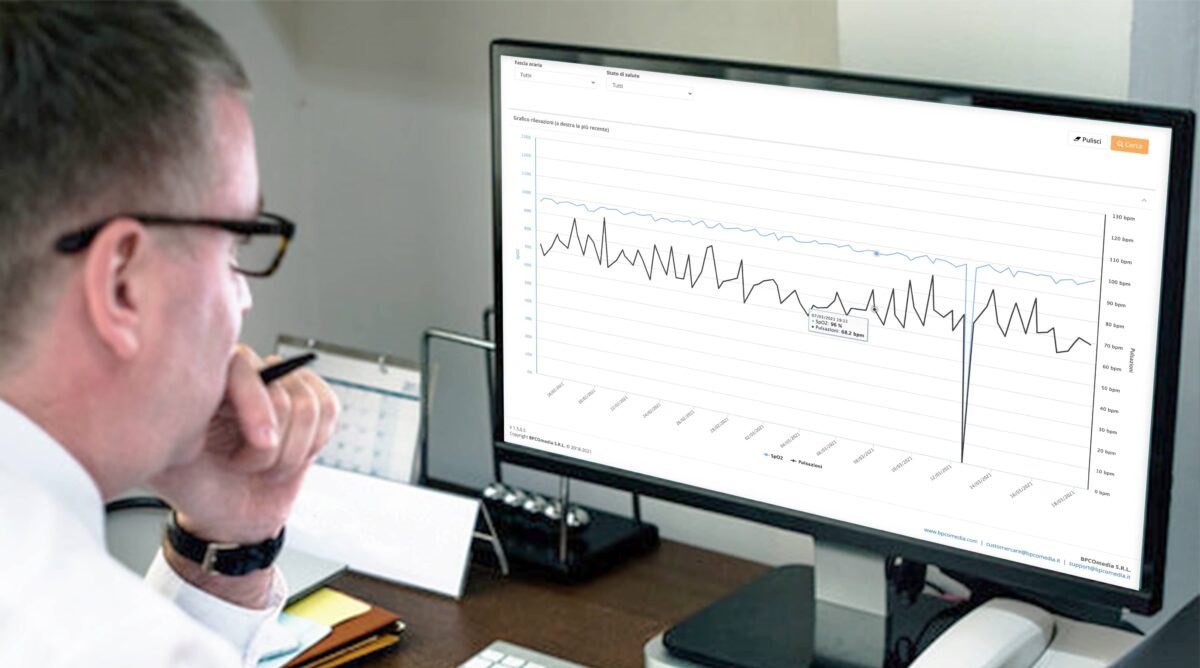 DASHBOARD
Each of the patient's measurements is transferred and shared on a dashboard in the Cloud, available to the doctor.
The panel is designed to manage a large number of patients at the same time, controlled by an intelligent traffic light system to signal normal, check and critical.
Do you need more information?
Fill in the form below and we will contact you with all the necessary information on the kit.
THE KIT
The kit comprises an app based on an EC-certified predictive algorithm produced in collaboration with the Campus Bio-Medico University of Rome, a pulse oximeter and a card to activate the system.
Alarms
Depending on the state of health detected by the app supplied to the patient, a flare-up alarm will appear on the doctor's dashboard depending on the issue: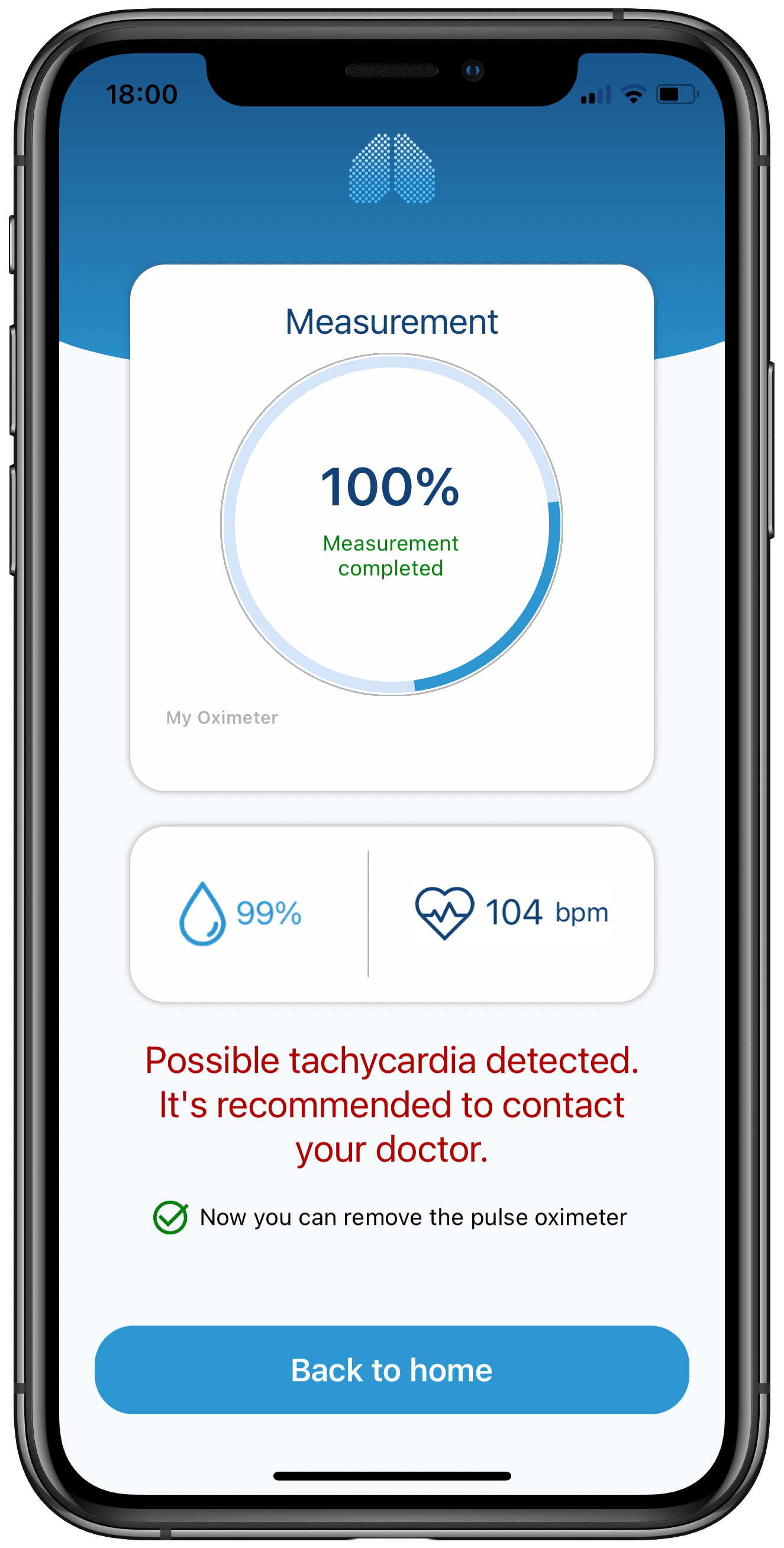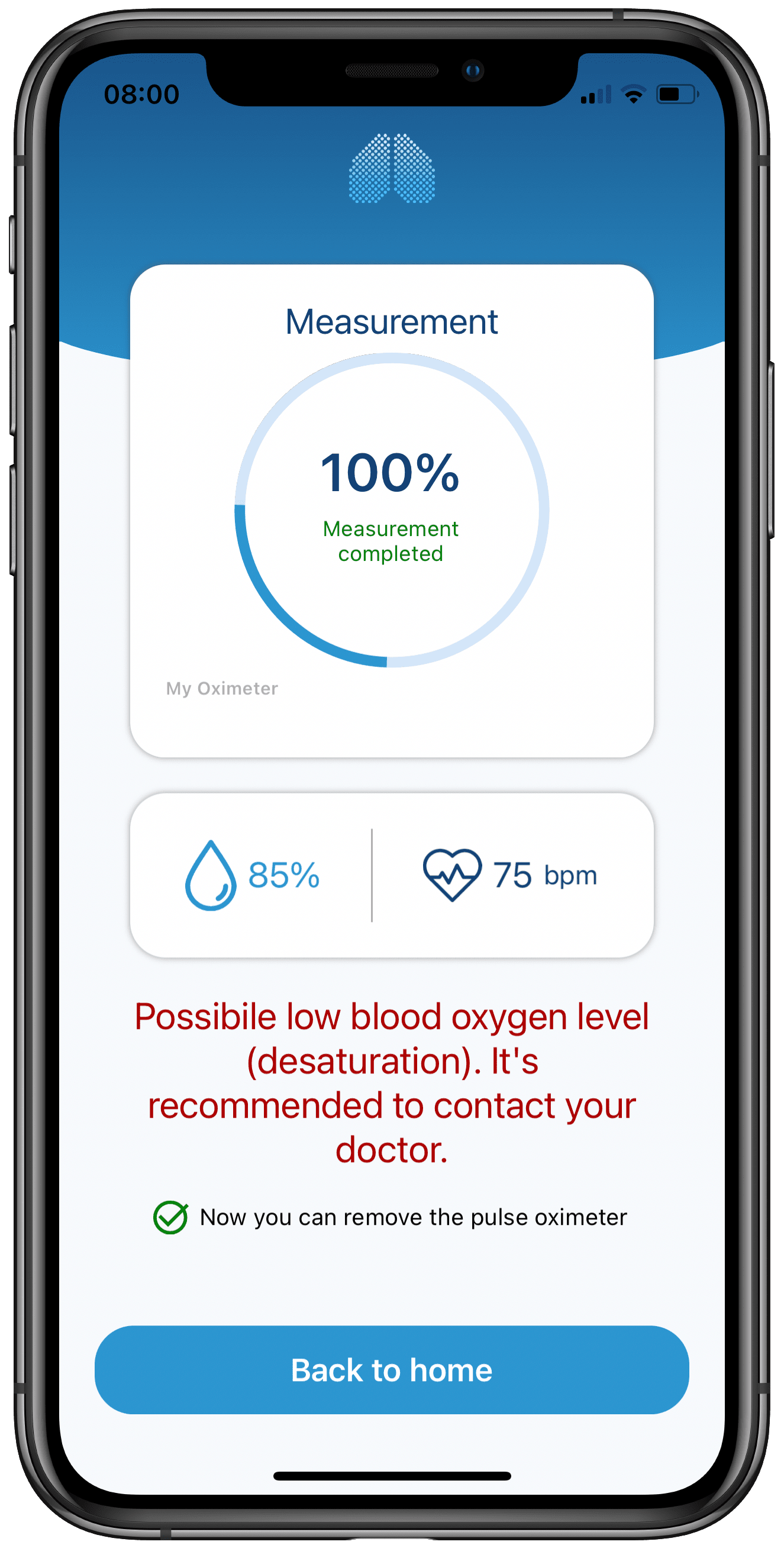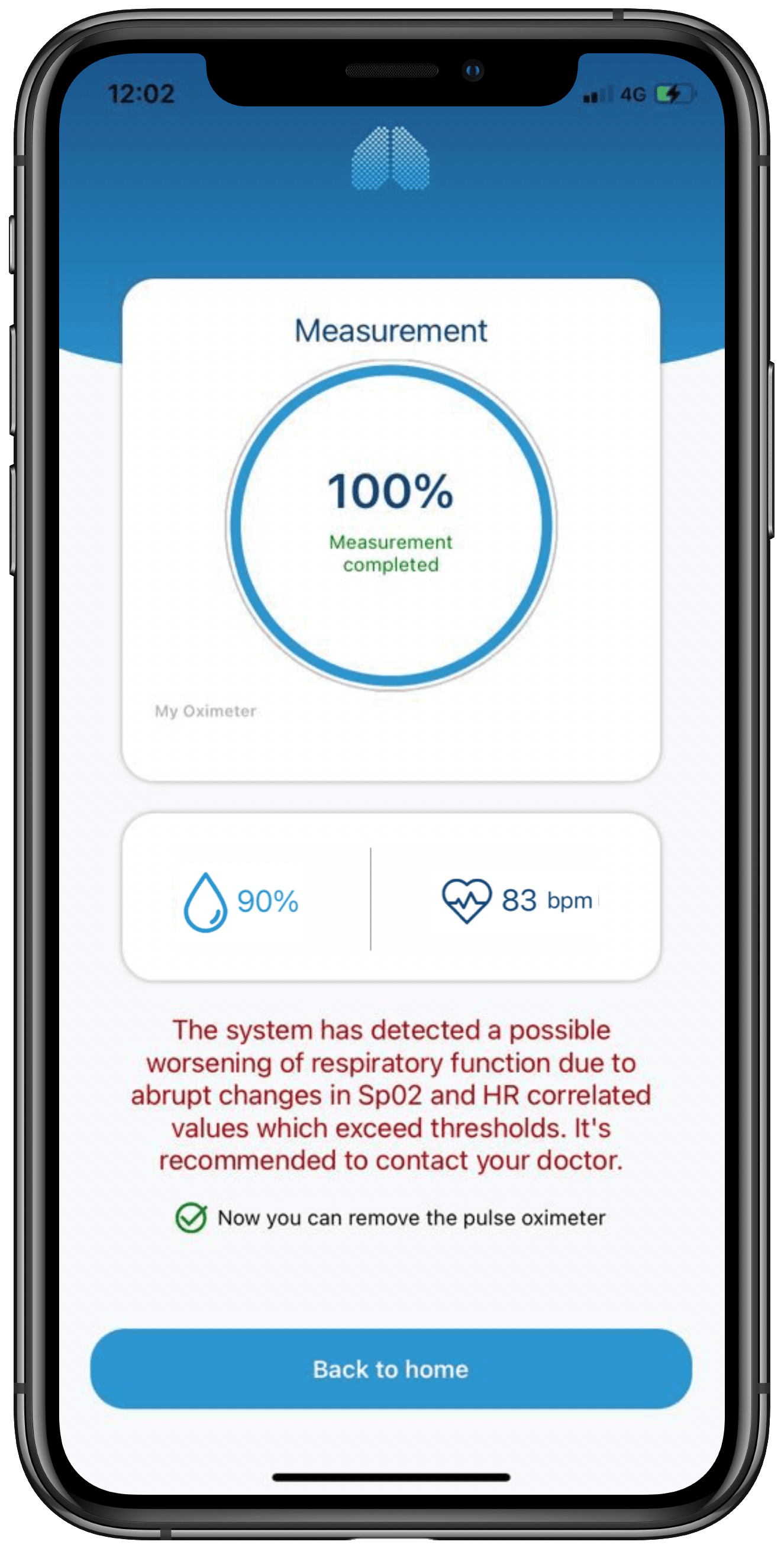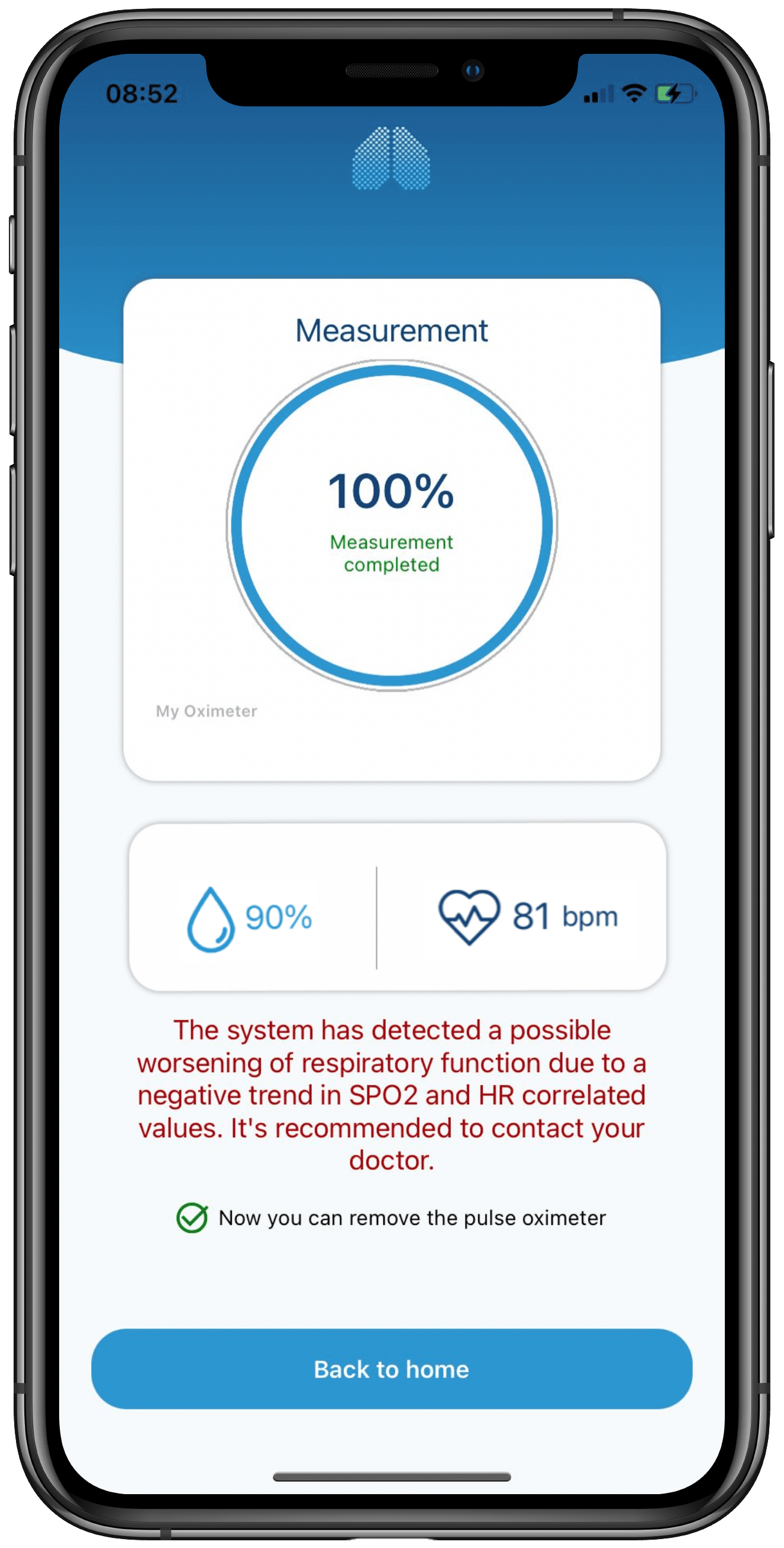 1. TACHYCARDIA ALARM
Detection of a very fast heartbeat
2. DESATURATION ALARM
Detection of a potential fall in
blood oxygen level
3. RESPIRATORY FUNCTION TREND ALARM
Detection of a potential deterioration
in respiratory function
4. RESPIRATORY FUNCTION ALARM
Detection of a sudden change in
blood oxygen